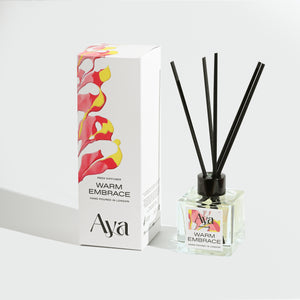 A springtime infusion of delicate rose floral, zesty grapefruit, and warm coconut. 
This diffuser is inspired by memories worth reminiscing, providing a little light, love, and the sweet ease of home on the days we need tenderness most.
Size: 100ml
Diffusers are packaged with 8 Fibre Reed Sticks. 
Insider tip: If you love this, you'll love the Warm Embrace Candles too.
-
This item is shipped from the United Kingdom.