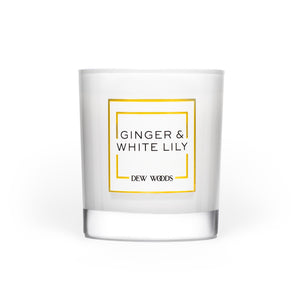 Create sensory experiences every day with this luxurious scented candle. A floral spice with lily jasmine, entwined with ginger & cloves. The candle comes in a white glass jar, with white wax. Hand-poured in the UK.
30cl candle made from a blend of natural coconut wax, soy wax, rapeseed wax, and lead-free cotton wick. Burns approximately 40hrs. 220g wax fill.
This item is shipped from the United Kingdom.