Luxury Black-Owned Gifts & Things to Do
Celebrate the Culture.
BY 

ALESHA BAILEY 

 /   DEC  05  2022,  09:30 AM GMT
The holidays are a time to celebrate family, friends and all the things you're grateful for! We've put together a list of ways to create optimal cheer the #BlackOwned way. Whether you're looking for the perfect Valentine's Day gift or the right locale to celebrate special occasions, we've got the lowdown.
Black-Owned Gift Ideas
The Winter Love Gift Box
The box is designed to offer a decadent transition to the colder months, reviving our mind, body, and soul. Included in the set is a decadent 50% milk chocolate bar, hydrating Coconut lip scrub, Mandarin and Bergamot hand balm and a luxurious Queen Idia candle.  -- the ultimate winter warm-up.
Beard + Shave Travel Kit
Mr Blackman's Beard & Shave Kit includes a travel size Beard & Shave Oil, Beard & Aftershave Balm, and a Cleansing Brick. The set comes in a reusable tin and cotton bag making it a perfect gift for anyone looking to try new products or planning a weekend away. This is the perfect gift to give the best guy who's always booking flights.
Satin-Lined Beanies
Quick to become your everyday companion, protect your tresses with a Black Sunrise satin-lined winter hat, to prevent frizz and breakage caused by using ordinary hats. For the cousin that's just beginning her natural journey, this hat should definitely be in the starter kit. Discover a range of colour ways for every style type.
Okan Candle Trio
Give the mum in your life a gift to add to her bathroom sanctuary. Okan ('or-cohn') meaning the number one in Yoruba, consists of 3 x 50g mini candles in seasonal scents Honey & Tobacco, Cocoa Butter & Amber, and Mandarin & Spice. This heritage brand is all about luxurious scent profiles inspired by Nigerian culture. 
Smudge Bowl 201
The perfect gift for the remote worker looking to create a zen WFH environment. Cleanse your space in style with Silently Loud's 201 Brass and Walnut Smudge Bowl. Adorn your home with a unique handcrafted cylindrical walnut base with a removable hand-polished brass dish, ideal for smudging with Sage and burning incense cones. 
Black-Owned Things to Do
Upscale Dinner at Tatale
Chef Akwasi Brenya-Mensa's debut restaurant experience is an immersive African dream. Head to the Africa Center where they're serving up a modern take on West African favourites in the cosiest atmosphere.
Brunch at Wood & Water
With a Jamaican Breakfast special and bottomless Rum Punch, what more could you really ask for? Wood & Water is the perfect venue for your last meet up with the gyals or a Secret Santa swap before Christmas.
Treat Yourself to the Tasting Menu at Ikoyi
For those that don't want to spend a whole day hustling in the kitchen for that all important Christmas feast, we've got an alternative. Treat yourself to a set menu at the two-time Michelin star restaurant, Ikoyi. Named after thee bougiest neighborhood in Lagos, Nigeria, Ikoyi truly embodies 'luxury'.
Contemporary Dining in Fitzrovia at Akoko
After a long day of Christmas shopping on Oxford Street, roam north a few blocks to Akoko for a contemporary take on West African flavours. The decor inside is warm, inviting, and totally instagram worthy. Not to mention, Fitzrovia has all the charm of nearby Soho without all the crowds so you keep things cosy and intimate. Don't forget to share the experience with a gift voucher for someone extra special on your list.
The Ultimate Hot Chocolate at Dark Sugars
Chocolate connoisseur Nyanga brings decadent tastes of South American and West Africa to the streets of Shoreditch and new Greenwich locations. Indulge in an extra rich hot chocolate to warm up your fingers and heart, too. We suggest starting with the Chilli Hot Chocolate for an extra tingle.
A CARIBBEAN CHRISTMAS AFTERNOON TEA SPECIAL
This Christmas, you don't have to break tradition to indulge in your favourite flavours thanks to Rhythm Kitchen's Christmas Afternoon Tea. This limited edition series of British-style drawing room treats has ben spiced up with Caribbean twist, complete with plantain, jerk and rum punch of course! They'll even give you party hats and Christmas crackers to get you in the holiday spirit. For only £39 per person, you might want to RSVP more than once.
TAKE IN A SHOW AT THE BUSH THEATRE
Writer and lead performer Tania Nwachukwu takes you on a journey spanning generations. "The Kola Nut does not Speak English" tells a tale about the importance of cultural preservation through her modern challenges, main character Tasha keeps you engaged with relatable anecdotes and poetic symmetry.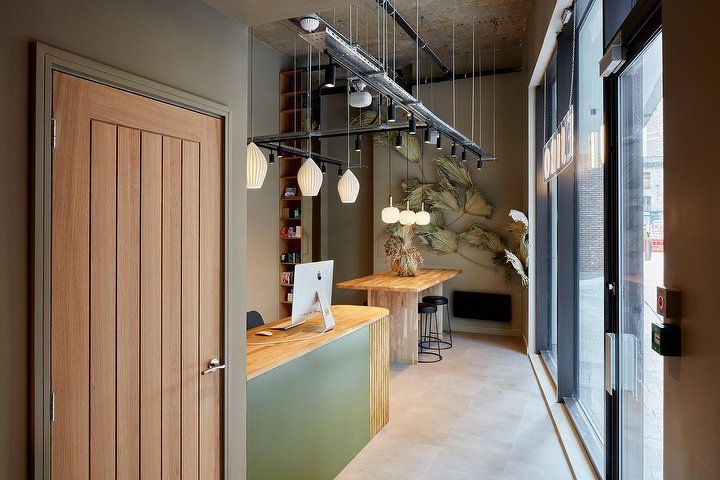 Get a Refresh at Ejiro Studios
If you haven't visited Ejiro Studios before, Ejiro Owusu's latest lovechild is a tranquil paradise to be experienced. Our recommendation for your first treatment? Get an eyelash tint to brighten your look for the new year! Let the Christmas parties commence.
Relax at Yémaya
We've talked about this incredible establishment before and we definitely think it deserves a spot on this list. In addition to cosmetic treatments, the team at Yémaya offer muscle-melting massages designed to relax your mind, body and soul during these stressful times. And the luxe aesthetics are a major bonus.
KALON PARLOUR
Kalon Parlour is basically one of those magical places where you come out a whole new person. With head-to-toe treatments inspired by intersectionality and inclusion, you can rest assured that they have the expertise to know what's safe for you.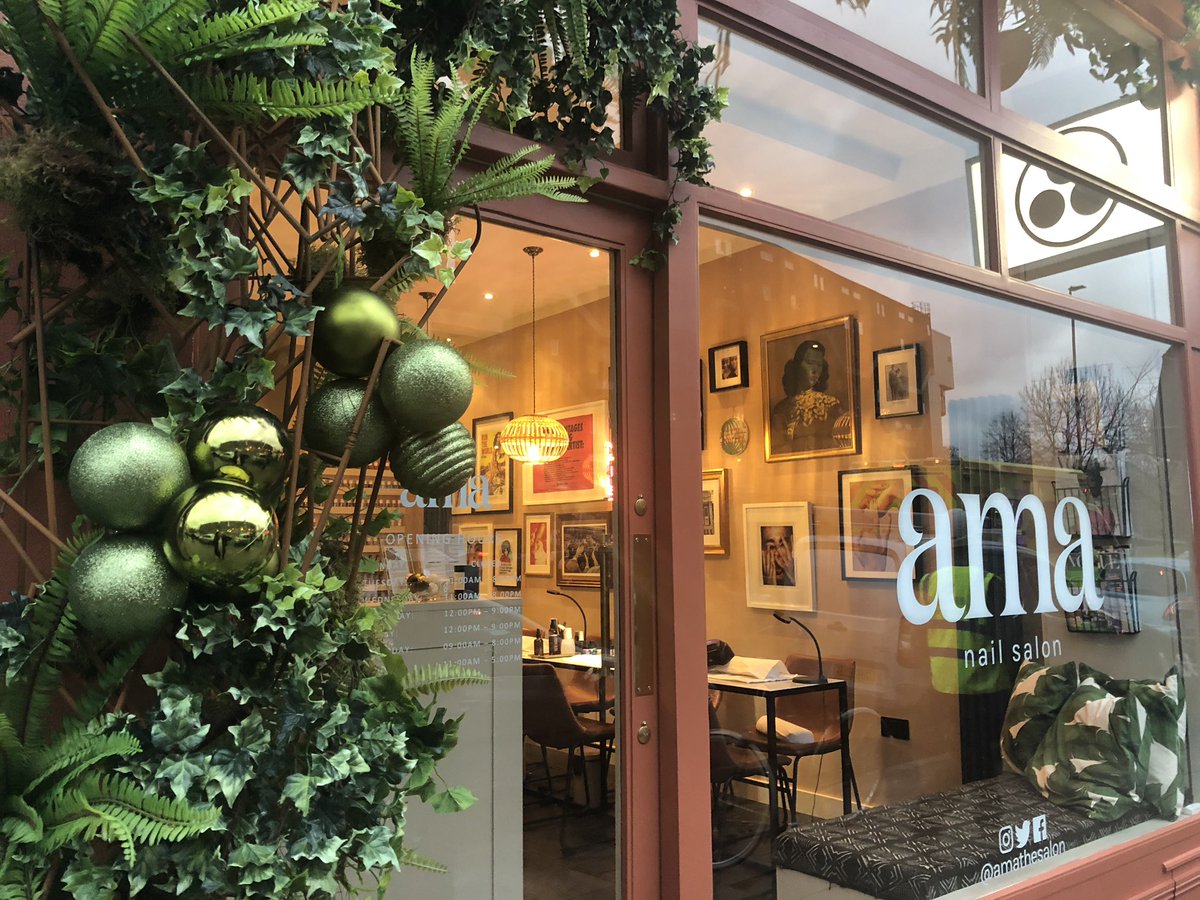 GET A FESTIVE SET AT AMA SALON
Spoil yourself and a friend with a mani/pedi at this Brixton hot spot. At Ama Salon you'll get princess treatment with a large dose of soul. The space is carefully curated to create the perfect ambience while you get pampered. Whether you choose a Christmas inspired colour pallet or stick with sparkles, they'll get you sorted for the season.
YARD + PARISH is the UK's #1 Destination for Eco-Luxury Black-Owned Brands. #DiscovertheDiaspora