The Dreamiest Events & Exhibitions to Check Out in London This Black History Month 2022
Indulge in the beauty of Blackness this October and Beyond.
BY 

ALESHA BAILEY 

 /   SEPT  30  2022,  16:37 PM GMT
It's that time of year again and due to popular demand we've brought you another curated list of Black-focused things to do in London for BHM 2022. From art exhibitions to workshops and musical performances, the Yard + Parish Black History Month itinerary is flooded with unforgettable experiences perfect for date nights, friendly meet ups or solo days out.
We love to witness Black Joy so please tag us on Instagram with #YPBHM22 as you go.
LUBAINA HIMID
Tate Modern  /  until 2 October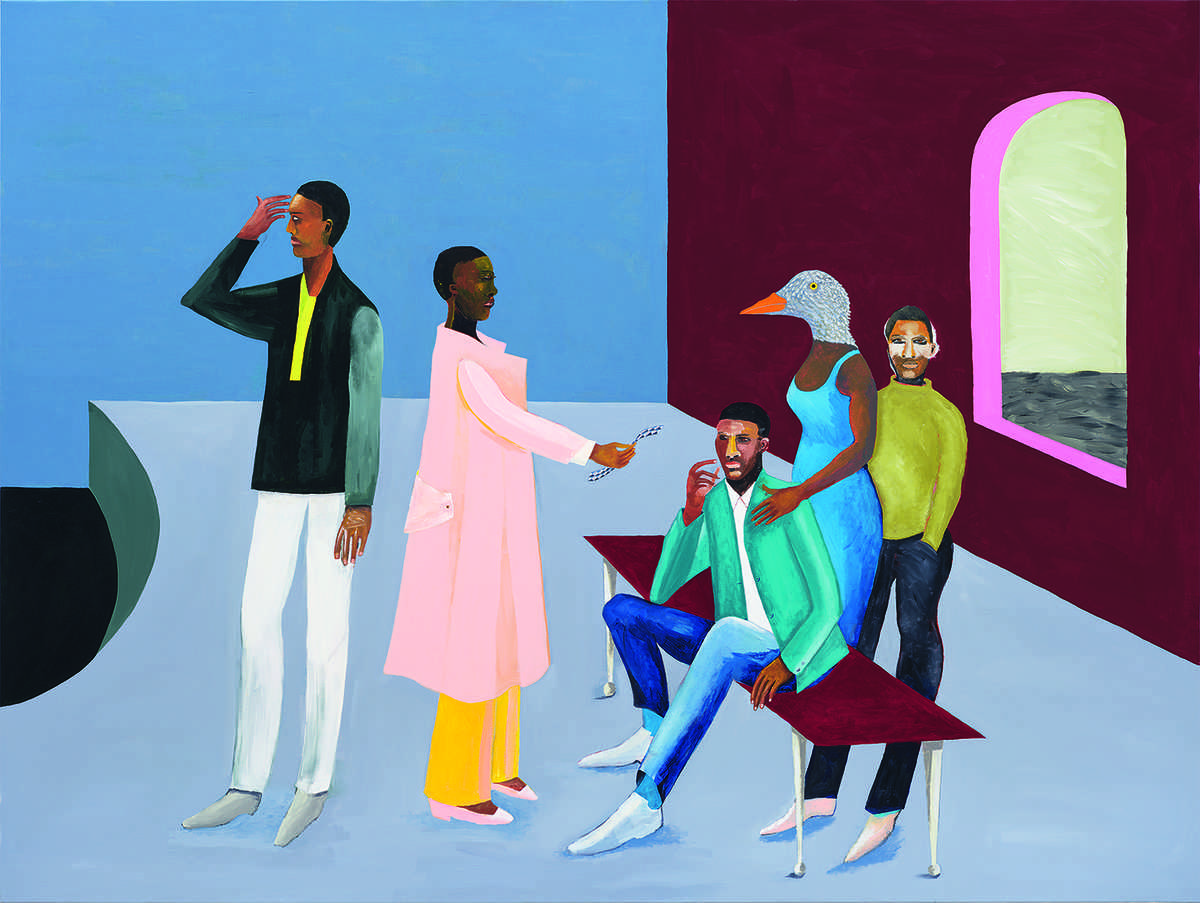 The Tate Modern showcases large-scale works of past and present in this retrospective exhibition. Initially trained in theatre design, Himid is known for her innovative approaches to painting and to social engagement. She has been pivotal in the UK since the 1980s for her contributions to the British Black arts movement, making space for the expression and recognition of Black experience and women's creativity. Get your tickets HERE before the it's over! 
THEATRELAND BLACK HISTORY WALK
West End  /  5 October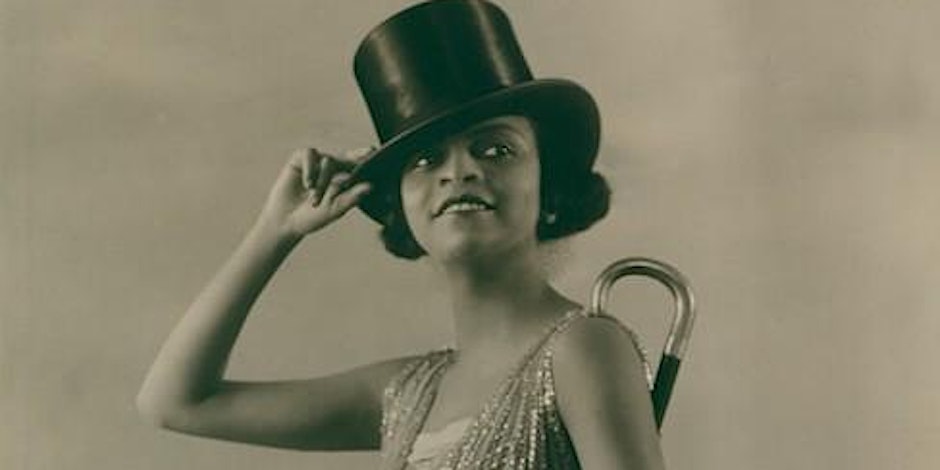 Theatreland takes you on a journey of the hidden history of African presence in the West End's theatre district. Discover how far back the African/Caribbean presence on stage goes, including Black magicians, who was the "Beyonce" of the 1950s, audience receptions and the racial climate at the time in this eye-opening tour. Whether you're an avid thespian or just love a good story, this tour is definitely a must this Black History Month.
BALLET BLACK: SAY IT LOUD
The Coronet Theatre  /  14 October
In light of Solange Knowles' recent collaboration with the New York City Ballet, we thought it'd be a great time to back into the classical french dance form. The Coronet Theatre celebrates 20 years of Ballet Black with a film screening of the ballet Say It Loud, followed by a Q&A session about the history of the company. Head to Notting Hill for an evening of graceful choreography and a behind the scenes look at what it takes to be Black in the ballet industry.
THE BLACK MONKS
Serpentine Pavillion  /  15 October
Artist Theaster Gates brings his monastic musical order, the Black Monks, to the Serpentine Pavilion in a performance entitled Black Chapel. The ensemble's sonic experiments explore the specificity of Black sound through a fluid combination of Southern musical traditions, jazz, blues, soul, and more. Experience the meditative vibrations of Gates and his band on Saturday 15 October.
1-54 CONTEMPORARY AFRICAN ART FAIR
Somerset House  /  13-16 October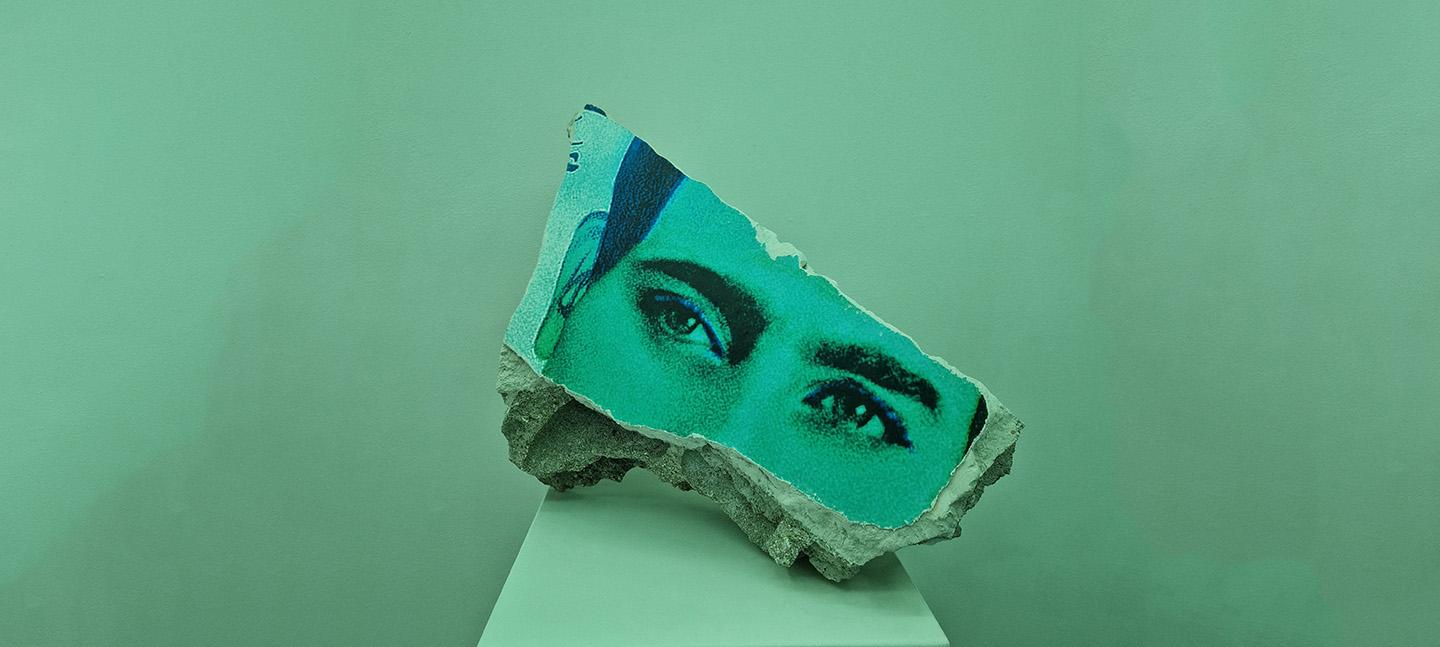 Big News! The renowned 1-54 Contemporary African Fine Art Fair is back at Somerset House this October for another awe-inspiring showcase of the continents brightest talents. This year, Yard + Parish (yes this is real life) will be there to offer a curated edit of Pan-African treasures at the fair's bookshop. If you're looking to expand your African art & homeware collections, this is the event not to miss. We can't wait to see you there!
YARD + PARISH is the UK's #1 Destination for Eco-Luxury Black-owned brands.
IMANY: VOODOO CELLO
Southbank Centre  /  16 October
For the past ten years, Imany's deep voice has been seducing the public to the rhythm of compositions nourished by her soul, folk and blues inspirations. Accompanied by eight cellists, the French soul diva draws on ancestral mythology and culture ritual as she presents her new album, Voodoo Cello at the Southbank Centre on Sunday 15 October. 
THE SECRET DIARIES OF CHARLES IGNATIUS SANCHO
The London Library  /  20 October
Writer and performer Paterson Joseph, brings to life the extraordinary life of Black British historical figure, Charles Ignatius Sancho. Born on a slave ship, sometime in the 1720s, and orphaned soon after, Sancho went on to meet the King, write and play highly acclaimed music, have his portrait painted by Gainsborough, lead the fight to end slavery and, as the owner of a Mayfair grocery shop (just minutes away from The London Library), he became the first Black person to vote in Britain.
Performing from the novel and then in conversation with Dr. Deirdre Osborne, co-founder of the MA Black British Literature, Goldsmiths University of London, Joseph reveals a larger-than-life character, integral to British history, whose story, hidden for almost 300 years, it is high time to tell. Register HERE to reserve your spot at this tantalizing event!
BLACK LIVES MATTER FEST 2022
Somerset House  /  1-22 October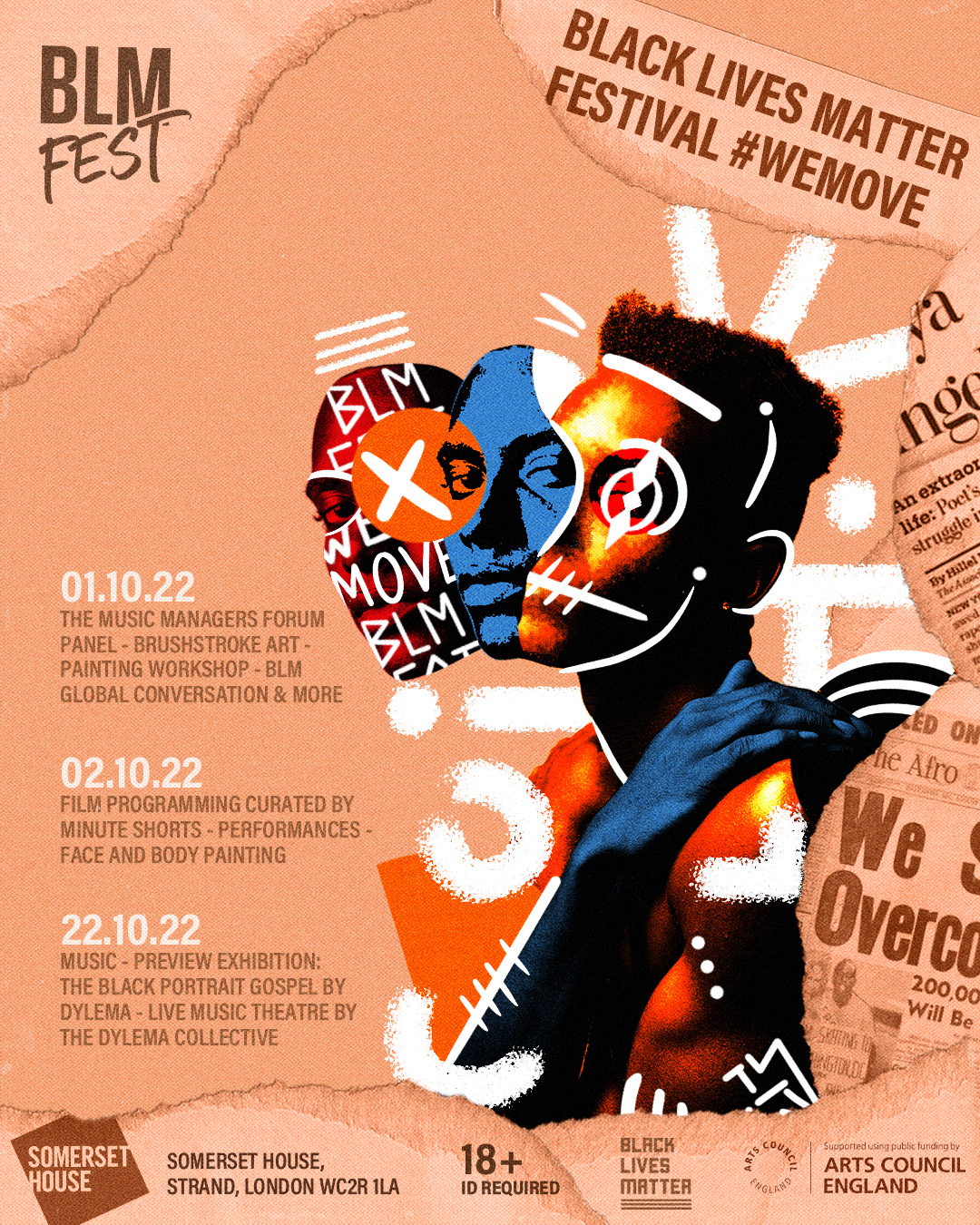 The Black Lives Matter Festival puts on a series of special events this month at Somerset House to celebrate Black History Month through performances, painting workshops, panel discussions and much more. Tickets are available now at Somerset House so break out your iCal and make sure you don't miss these dates!
Masterclass: Vegan West African Twists - Black History Month Special
Made in Hackney  /  22 October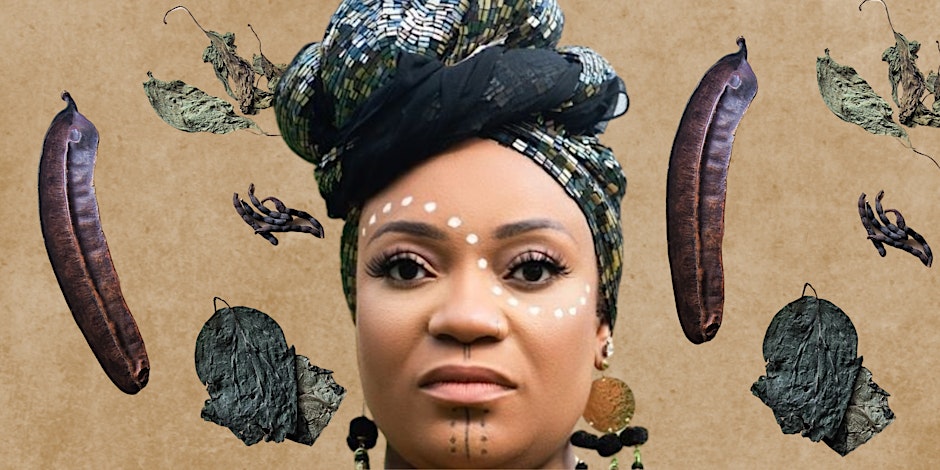 Have you ever thought about elevating your homemade arancini with flavourful jollof rice? Join vegan chef, TV & radio personality, author and master herbalist Nena Ubani, aka Duchess Nena, on a journey through West African food. In this intriguing workshop you'll take home invaluable knowledge, important stories and ideas on how to experiment with authentic African spices and recipes at home. This one is for the true foodies for sure! Register now for the food experience like no other.
THE ISLAND
Autograph Gallery  /  until 22 October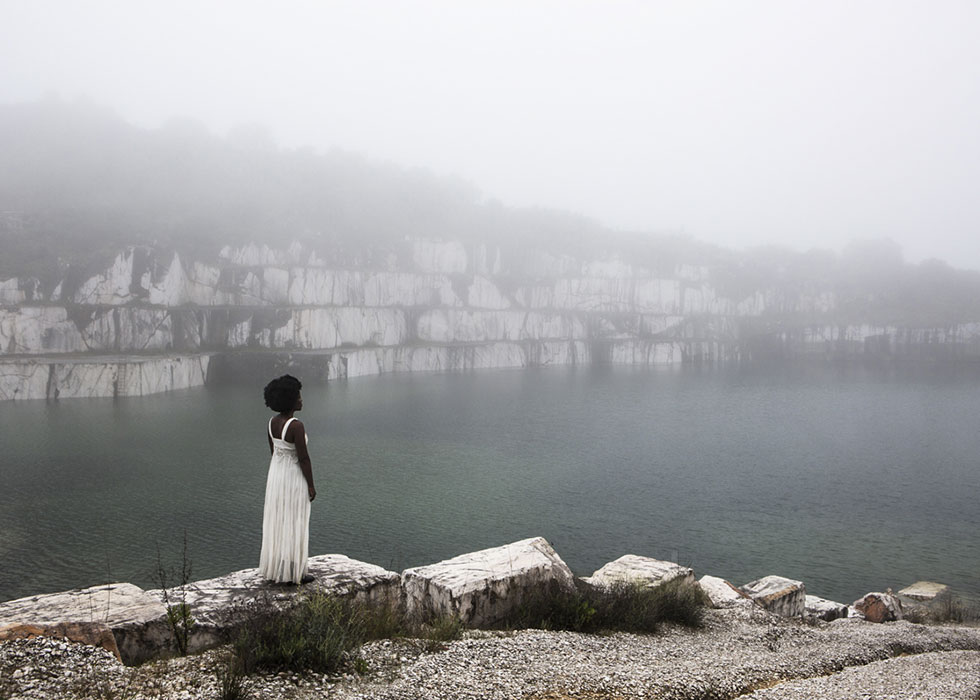 Angolan-Portuguese artist Mónica de Miranda's most recent project The Island contemplates the complex experiences of Afrodiasporic lives and Europe's colonial past. Fusing fact and fiction, The Island explores a long trajectory of black presences in Portugal by bringing together intertwined narratives – drawing on African liberation movements, migratory experiences, and identity formations through a black feminist lens. Experience the exhibit for free by booking your ticket HERE.
YARD + PARISH is the UK's #1 Destination for Eco-Luxury Black-owned brands.
AFRICAN HERITAGE TOUR
Victoria & Albert Museum  /  15 October until further notice
Join the V&A in an extraordinary tour unveiling African Heritage narratives from within the museum's extensive collections. These tours are put on on the second Saturday of every month so don't let this month's round pass you by. Head to the meeting point at 15:30 BST to participate for free.
In Conversation with Simon Frederick
Leica Store Mayfair /  27 October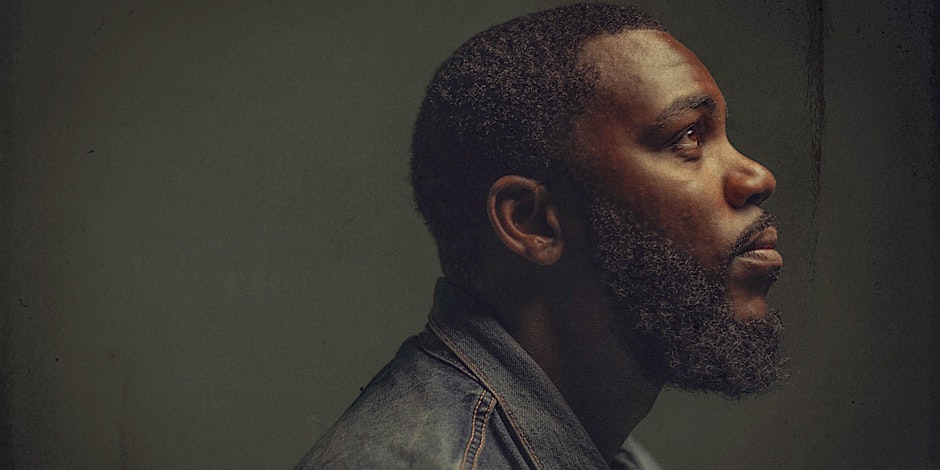 In Leica Camera UK's Black History Month series Simon Frederick discusses his groundbreaking catalogue of photography and documentary film work. His ascendancy from self-taught photographer to award-winning director and producer, is an inspiration. Leica will be screening and discussing excerpts from his National Portrait Gallery collection and documentary "Black Is The New Black" (BBC), "They've Gotta Have Us" (Netflix) and "The Outsiders?" (Youtube Originals) followed by a Q&A session with the artist. This event is free so register HERE to reserve your place.
BELONGING AS OTHER by Shaye Gregan
HOME by Ronan McKenzie  /  until 30 October
Independent gallery HOME, founded and led by mutli-hyphenate Ronan McKenzie showcases the work of artist Shaye Gregan. Belonging As Other explores what it means to belong. Discover the collection and so much more in one of London's most peaceful locations. The exhibition is free to view so make sure it's on your list this October.
THE GRAVEDIGGER'S WIFE
Courthouse Hotel /  24 October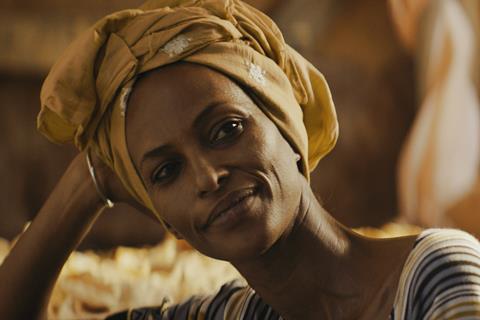 The award-winning Somali film The Gravedigger's Wife gets its UK release at the Courthouse Hotel in Soho during the Somali Week Festival. This critically-acclaimed love story centres a man who must do whatever it takes to save his wife and reunite his family. If you're a film buff then this Toronto Film Festival favourite should definitely be on your schedule.
GRADA KILOMBA: O BARCO / THE BOAT
Somerset House /  until 20 October
Interdisciplinary artist Grada Kilomba brings her critically-acclaimed installation O Barco / The Boat, 2021 to the Somerset House courtyard. As a part of the 1-54 Contemporary African Art Fair's 10-year anniversary, the 32-metre-long installation is composed of 140 wood blocks, the configuration of which outlines the lower 'hold' of an historical European slave ship. Charred by the artist, the blocks contain poems in 6 different languages, intricately inscribed into their textured surfaces. Directly addressing the history of European maritime expansion and colonisation, the piece invites the audience to consider forgotten stories and identities. Witness this striking exhibit for free until 20 October on the Strand.
YARD + PARISH is the UK's #1 Destination for Eco-Luxury Black-owned brands.
AFRICA RISES IN FALL
Unit 1 Gallery /  9 - 16 October
In this group show, renowned artists from the continent come together to showcase the vibrance of African culture. Out of Africa Contemporary Art's curated exhibition will coincide with the prestigious Frieze Art Fair and 1-54 Contemporary African Art Fair to kick off the Autumn season and create the perfect atmosphere to fall in love with your next piece.
MOKORO
V&A South Kensington /  until 24 October
If you're looking for an alternative to the African Fashion exhibit, this is it! Meaning 'Mother' in Sheng, MOKORO is a multi-media display celebrating the sanctuary of sisterhood. A collective of young women living in an informal settlement in Kenya artfully challenge the limits of waste through up-cycled fashion and design. This exhibit was only supposed to last until 25 September but it's ben extended du to popular demand so don't miss your second chance to indulge in this free event at the V&A South Kensington this Autumn.
KANAVAL: A PEOPLE'S HISTORY OF HAITI IN SIX CHAPTERS
Reference Point /  27 October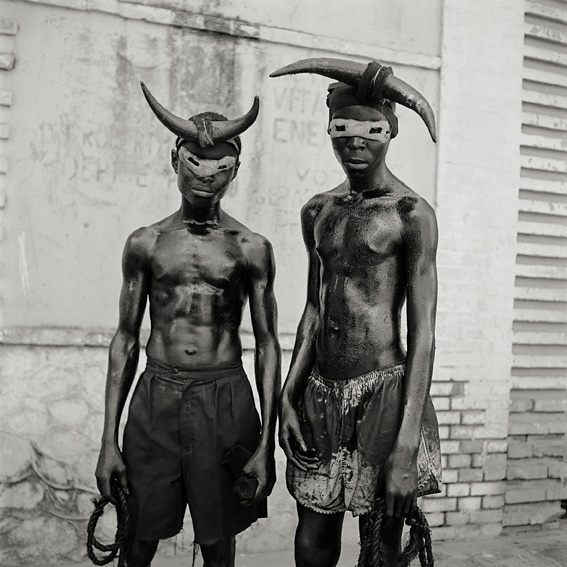 With a screening of 'Kanaval: A Peoples History of Haiti in Six Chapters', Leah Gordon, alongside co-director Eddie Hutton Mills, will be in conversation followed by DJ sets and soundscapes from DJ OZ and Sandra Jean Pierre. Art works from Haiti and original works from Gordon will be on display across the space.
YARD + PARISH is the UK's #1 Destination  for Eco-Luxury Black-owned brands. #DiscovertheDiaspora
We'll be updating this list as we discover more events. Feel free to share more in the comments section below!